---
ROBERT CRAIS: THE SENTRY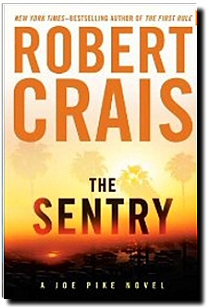 Dru Rayne and her uncle fled to L.A. after Hurricane Katrina; but now, five years later, they face a different danger. When Joe Pike witnesses Dru's uncle beaten by a protection gang, he offers his help, but neither of them want it-and neither do the federal agents mysteriously watching them.


Excerpts from THE SENTRY:
---
Return to the THE SENTRY page.